Mod Property Management changes the game by offering luxury New Haven
apartments at affordable prices, all under an excellent tenant experience. 
Something About Our Company
Browse the highest quality listings, apply online, sign your lease, and even pay your rent from any device
Apartments
Where You Need Them
We have properties every where you need them with all the amenities to make your life easier. 
Providing Excellence In Tenant Experience Since 2010
By managing 100% of our properties in-house, we ensure an excellent tenant experience with every renter.
Fully modernized apartments and luxury amenities.
100% in-house team from leasing to maintenance.
Responsive to tenant needs. No matter the issue we will listen.
$1,525
Available NOW
$2,000
Available 12/3/21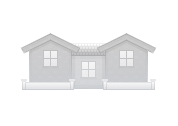 $0
Available NOW
$500
Available NOW
New York is more than the small Island Manhattan. There are more districts that are representing New York City, who we will presented below
4 Rooms | 2 beds | Area 70 Ft2
Looking for Hamptons pool days? How about a home right by the beach? No matter what you're looking for, you'll find it on Out East — a beautiful new way to find a home in the Hamptons.
Home building's 2020 sling-shot trajectory—coming as it did amidst the shock and stress of the pandemic—defied gravity. It's one of American business and society's few feel-good stories in a bleak, topsy-turvy backdrop.
An upside, still-widening consensus hypothesis of a housing-led broad economic recovery has taken meaningful hold of sentiment in the buyer-seller arena where it matters most—money for land.
It is a long established fact that a reader will be distracted by the readable content of a page when looking at its layout. The point of using Lorem Ipsum is that it has a more-or-less normal distribution of letters, as opposed to using 'Content here, content here', making it look like readable English. Many desktop